Quantitative Light Microscopy in Living Cells
C

oordinators:
Jose Rino (IMM) & Tom Kirchhausen (HMS)
Location:
IMM, Lisbon
Date:
April 14th – April 18th, 2010 (9:00 to 18:30)
Deadline for registration:
March 31, 2010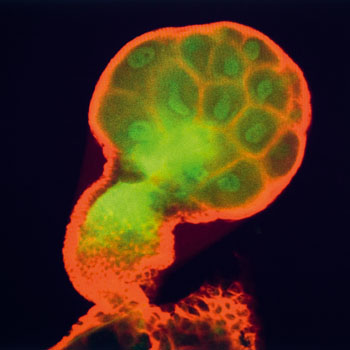 Description:
This five-day intensive workshop aims to provide a practical guide for quantitative live cell imaging in research, by bringing together cell biologists and microscopy experts in a relaxed environment to review the most relevant issues, explore advanced techniques and discuss the opportunities offered by the quantitative observation of cells in real-time while successfully keeping them alive. This advanced imaging workshop is aimed at students, doctoral fellows, post-doctoral fellows, medical doctors and faculty with previous working experience in using fluorescence microscopy. The course will combine lectures with daily hands-on laboratories followed by group discussions.
Participants
interested in attending the workshop are asked to submit a letter to
Sandra_Oliveira@hms.harvard.edu
detailing why they are interested in the workshop as well as a brief description of their microscopy and relevant research experience.
Contact information:
For further course informa
tion, please contact Jose Rino
(
joserino@fm.ul.pt
). For logistical information, please contact HMS Portugal Program Manager, Sandra Oliveira (
Sandra_Oliveira@hms.harvard.edu
)